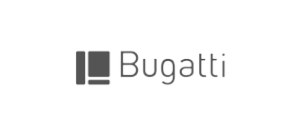 Brescia
Automotive
www.bugattiautoricambi.com
Monitoring and meeting delivery dates: eSphere allows Bugatti Autoricambi S.p.A. to process 95% of orders within 3 weeks.
Bugatti Autoricambi S.p.A. is a company based in Castegnato (BS) specialising in the design, production and marketing of water pumps for cars and light industrial vehicles from leading European and Asian builders. Bugatti Autoricambi carries out all processing steps in-house thanks to the company's four brands: from design to die casting, and from intermediate processing to packaging.
It boasts a production unit covering an area of 24,000 square metres with a warehouse offering more than 800 items, a product stock with more than 10,000 different types of applications and very short order processing times.
GP Progetti's eNX® Suite is a standard product configured for advanced production management for the automotive industry.
Other companies in the Automotive sector that have chosen GP Progetti.