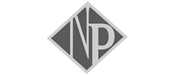 Brescia
Plastic moulding
www.nunziaplast.it
From finite capacity scheduling with press management and the production constraints typical of plastic moulding to the interconnection of presses in view of Industry 4.0 and material traceability: Nunziaplast Srl is a smart factory thanks to GP Progetti's eNX® Full Suite.
Nunziaplast Srl has specialised in thermoplastic moulding for over 35 years. The company employs 50 internal and 100 external staff, while production capacity, spread over 11,500 square metres, is represented by injection moulding machines ranging from 40 to 1100 tonnes. Production also includes robots for 
part handling and manual and automatic assembly activities. There is also a wiring department and a mould maintenance workshop.
The plastic moulding sector is covered by all the configurable standard functionalities of the eNX® Suite.
Other companies in the plastic moulding sector that have chosen GP Progetti.