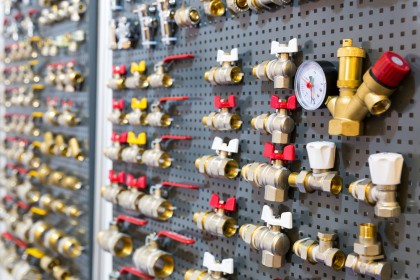 Companies who employ the eNX suite also include manufacturers of taps and fittings who develop heating systems and ball valves for the sanitary and water supply sector – small businesses that have devised a competitive edge. Unlike big groups, they can be more flexible given their lower structural weight. The speed of response to clients' needs and full customisation are the strong suits of these medium-sized businesses that characterise the average Italian industrial landscape.
The company is a supplier to wholesalers or mechanical workshops. Eighty percent of business is made abroad: Northern and eastern Europe are the main markets, but Asian countries are becoming attractive as well.
GP Progetti's client was one of the first firms to adopt a management control system: a perfect example of how lean production principles can also be applied in small businesses.
As always, improvement first comes from human resources, then from seeking a technology partner who can provide solutions and streamline production processes. Within the company, the eNX suite – recently presented with its new 10.0 update – streamlines all processes: design, production and packaging.
The client is undoubtedly heading in the right direction, given its increase turnover recorded in recent years. Technology and computerisation are a priority for forward-thinking entrepreneurs who now regard efficiency and product quality as an axiom, steps required to become well-established players in an increasingly competitive market.
eNX is a proprietary framework that embodies the best consolidated management practices and the most advanced management methods, as a result of gradual development according to the highest IT standards for:
Multi-method planning;
Automatic collection of production and quality data;
Referential correlation of processes;
Usability of data that can be obtained directly from the end user;
Intuitive browsability of data and system features;
The application of user profiling features;
The use of multilingual features, system messaging services and operational graphics.
GP Progetti's sales department is available for an introductory meeting to introduce new managerial, functional, technological and sales features to potential clients. Contact us to schedule an appointment.