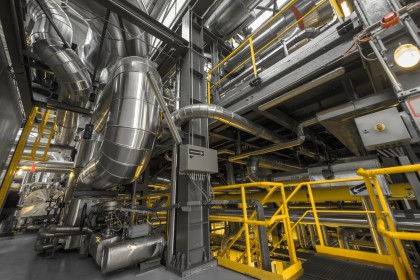 The software programs designed by GP Progetti deliver guaranteed results to streamline production in various sectors.
"The development of solutions addressing a variety of client needs has resulted in a wealth of skills and expertise acquired on the field and available to be invested with the aim of optimising your company's production"
For a company supplying thermal treatments, significant advantages may be had by introducing the eNX suite. A client recently contacted GP Progetti to request software designed to manage thermal treatments that was able to oversee furnace charge planning and to survey produced charges, with detailed data on processed pieces. GP Progetti consultants suggested the installation of eSphere + eFlexiMES, two software programs capable of planning production hence optimising the work process.
GP Progetti provides flexible solutions for advanced production management
How do eSphere and eFlexiMES streamline production management?
Below are the advantages achieved by the client company after installing the software recommended by GP Progetti.
Real time production control ("I know what is happening in the department from the office desk");
Finite capacity planning of furnace charges;
Control of production in real time;
Production progress directly on the charge order;
Filing production progress sheets, i.e. field data such as: quantities, times, downtimes and waste;
Search and display of field data.
Both eSphere and eFlexiMES are fully customisable based on the needs and requests of the client dealing with thermal treatments, but may also be customised for other specific requirements.
Thanks to the technological implementation, Gp Progetti's client has eliminated the risk of losing precious data during processing, thus allowing the company to optimise management by controlling production in real time.