Company Mevar from Brescia has been operating in the field of sheet metal processing since 1972. It has chosen GP Progetti's software solutions for production monitoring. Thanks to the eNX Standard Suite with the cost calculation module and the Driver 4.0 integrated with the MES, Mevar has successfully taken the road to become a smart factory within an Industry 4.0 perspective.
Production planning and monitoring with eNX Standard
Mevar asked GP Progetti for a solution that would allow it to plan and monitor company production to optimize and improve the efficiency of its services. Specifically, the company deals with the construction of moulds, laser cutting, sheet metal processing and mechanical processing (milling, turning, electro-erosion). Different sectors that needed a tool able to coordinate the departments and the various production processes.
eNx Standard is a software package dedicated to production management. The data and tools provided make it possible to plan production and follow the company's efficiency. An indispensable tool for monitoring and obtaining useful data for optimizing internal processes and procedures.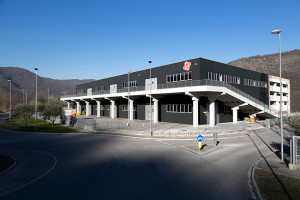 Mevar improves efficiency with production planning software
Which aspects of production Mevar has improved thanks to the intervention of GP Progetti?
work organization based on deliveries requested by customers
management of subcontract material and raw materials
the flow of internal documents, with the elimination of paper supports
the control of the operators' timing by detecting any stops or problems
In the coming weeks, GP Progetti will present in another news all the objectives achieved by Mevar in these months of collaboration with the software house.
If you want to transform your company into a smart factory with an Industry 4.0 perspective, contact GP Progetti's experts for its software for production planning and monitoring.