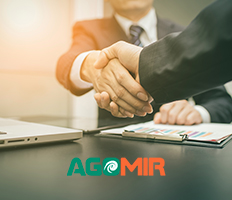 Create a network of reliable and professional partners. Here is the aim of GP Progetti. With the resale agreement signed by AGOMIR S.p.A., this intent evolves and shapes up. Thanks to its presence on the Lombardia territory and the high competence of its staff, Agomir becomes a valid collaborator that extends the network of GP Progetti partners.
Agomir, a company from Lecco that has been providing IT solutions for 40 years to improve management processes and company organization, is now also the reseller of GP Progetti's advanced industrial production management software. Agomir is dedicated to the sale and installation of GP Progetti's eNX® Suite, the innovative solution for monitoring all processes and improving production efficiency in terms of optimization of costs and production times.
Agomir: certified reseller of GP Progetti management software
GP Projects eNX® Suite resale, customer assistance and training: companies in Lombardy that want GP Progetti's management solutions to optimize production according to Industry 4.0, will now also be able to count on Agomir's specialized technicians. Constant training, certified staff and professionalism are the elements on which GP Progetti and Agomir have established their collaboration.
Are you looking for an IT partner in Lombardy to choose the right industrial production management software for you? From today on you can find GP Progetti solutions also in Agomir. Contact us for more information on our sales network.