Company Mevar from Brescia has been operating in the field of sheet metal processing since 1972. It has chosen GP Progetti's software solutions for production monitoring. Thanks to the eNX Standard Suite with the cost calculation module and the Driver 4.0 integrated with the MES, Mevar has successfully taken the road to become a smart factory within an Industry 4.0 perspective.
Production planning and monitoring with eNX Standard
Mevar asked GP Progetti for a solution that would allow it to plan and monitor company production to optimize and improve the efficiency of its services. Specifically, the company deals with the construction of moulds, laser cutting, sheet metal processing and mechanical processing (milling, turning, electro-erosion). Different sectors that needed a tool able to coordinate the departments and the various production processes.
eNx Standard is a software package dedicated to production management. The data and tools provided make it possible to plan production and follow the company's efficiency. An indispensable tool for monitoring and obtaining useful data for optimizing internal processes and procedures.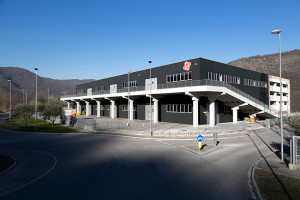 Mevar improves efficiency with production planning software
Which aspects of production Mevar has improved thanks to the intervention of GP Progetti?
work organization based on deliveries requested by customers
management of subcontract material and raw materials
the flow of internal documents, with the elimination of paper supports
the control of the operators' timing by detecting any stops or problems
In the coming weeks, GP Progetti will present in another news all the objectives achieved by Mevar in these months of collaboration with the software house.
If you want to transform your company into a smart factory with an Industry 4.0 perspective, contact GP Progetti's experts for its software for production planning and monitoring.
Established in 1962 as a manual metal sheeting turnery, Maggiori Fratelli grew thanks to the experience and willingness to open to new technologies. A development that in 2005 led the company to move into a 2,000 square meter warehouse. More space for the machinery fleet that now, thanks to GP Progetti's eNX Entry software solution, is managed from an industry 4.0 perspective.
Production monitoring with GP Progetti software solution
eNX Entry is the production management software that collects and manages production data. It is the suite proposed by GP Progetti to Maggiori Fratelli to allow a complete monitoring of all the production phases. It is an entry level software package designed for companies entering the world of industry 4.0 with its great potential.
In particular, the eNX Entry production management tool chosen for Maggiori Fratelli controls and coordinates the numerically controlled lathe data. What does this software do?
Monitoring of production phases
Detection of machine data
Analysis of the collected data and report with production times
eNX Entry: the start package for managing production data
Optimization and increased productivity are possible thanks to technological tools that stimulate production improvement. Even in the case of Major Brothers, the achievement of automation passes from the choice of an advanced management system for industrial production. What about learning how to use this innovative tool? GP Progetti has assisted and still supports the staff of Maggiori Fratelli with its constant consultancy and training dedicated to the personnel in charge.
For the future, the metal sheeting turnery plans to extend the functionality of the advanced GP Progetti production management software to other machinery to generate an integrated and interconnected production system.
Do you want to improve the productivity of your company according to an industry 4.0 perspective? With the GP Progetti production management software, you can transform your company into a smart factory. Contact us.