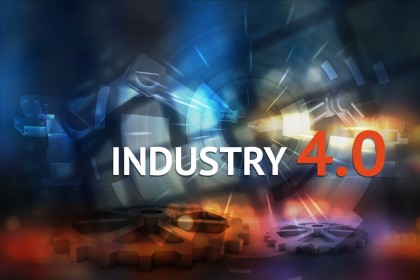 Companies may benefit from a 250% super-amortisation for the purchase of machinery and software to develop the potential of the Italian industrial production to optimise production in manufacturing companies.
This is a new valid instrument supporting companies. After the 500-million-euro plan in support of the companies having credits with the Civil Service, which was passed last month, Banca Valsabbina (whose chairman is Renato Barbieri, chief operating officer Tonino Fornari and deputy Marco Bonetti) has launched two more instruments that may help companies to achieve the aims contained in the project of the Government "Industria 4.0" (consisting in the implementation of intelligent machines, which are interconnected and have access to the Internet; in the connection between physical and digital systems; in complex BigData analyses). This will improve the productivity of manufacturing companies.
Among other things, INDUSTRIA 4.0 provides for sizeable tax concessions for companies, such as the 250% super-amortisation and the extension of the 140% amortisation: in the first case in particular, the objective is to attract investments in the industrial areas 4.0, along with technologies for precision agriculture and for the cutting down of energy consumption. To make the most of this important opportunity, the Brescia-based credit institute (Walter Piccini is responsible for the Resources Division) has created a 20-million-euro credit line for the loans that companies can take out to enjoy this benefit.
Industria 4.0, 20 million euro from Banca Valsabbina for innovation
Companies have time until 30 June 2018 for the purchase, on the condition that the order with the respective deposit is above 20% and is paid within December 2017.
"With the new tax concession contained in the plan 'Industra 4.0,' entrepreneurs can benefit from a bonus amounting to 250% of the cost," — explains Paolo Gesta, manager of the Business Division at Banca Valsabbina. "In this way, the expenses for the purchase of any goods allowed for in the plan will be amortisable over the following years, reaching 250% of their value. For example," adds Gesa, "something you buy at 1,000 euro can be amortised for 2,500 euro."
"The two new products," concludes the manager, "are also available on the same conditions for the 140% amortisation, which the bank was already sustaining with a special credit line."
Specifically, what is being offered is realised through an unsecured loan amounting to between 2,000 and 200,000 euro, lasting up to 5 years, with a 3-month Euribor interest rate + 2.5%. The second instrument is an unsecured loan granted by MedioCredito Centrale, that can finance the purchase of goods for an amount between 20,000 and 500,000 euro, lasting up to 60 months as well as the former. The applied interest rate is the 3-month Euribor + 1.5%.
Source: Bresciaoggi, 16/12/2016