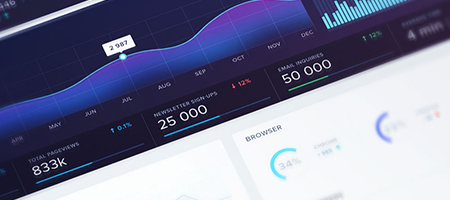 You want to control the whole production stage in real time? You want to optimise occupancy in systems and the need for personnel? You want to have more reliable deadlines and well-balanced warehouses? You want to quickly access the validity of the new production process? Here is how optimised production management software by GP Progetti help industrial companies, by making smart systems that improve their production capacity.
Most issues considered by production managers are problems many have been aware of for years. And the goal of industrial companies, and therefore of GP Progetti, which makes technological production management tools, is to improve its production capacity without affecting costs, ensuring deadlines are met and manufacturing and technical constraints are complied with.
This immediately seems like a rather complex issue, especially when the number of variables increases and the available time to find a solution quickly becomes non-negotiable. Logistics and industrial processes require the use of high performance optimisation procedures, quick and flexible algorithms are required. Traditional techniques are no longer working due to the very large amount of available non-optimal solutions available.
One therefore needs to resort to the high-tech solutions designed by GP Progetti, which not only enhance the production process and therefore reduce costs, but also enable you to assess costs and risks associated with alternative scenarios.
The software designed by GP Progetti provides optimisation for both processes and production.
The latest-generation software tools provided by GP Progetti specialise in scheduling and real-time simulations of production. Enhanced production management programs by GP Progetti are used to optimise, manage and simulate the entire production management stage and quickly improve performance. They are integrated in the manufacturing process as automatic planners and support the decisions of the production manager.
Namely, improved management programs by GP Progetti are used to increase production, managing routine, unscheduled or unforeseen events in real time, as in the case of new orders, production interruptions, unscheduled maintenance, failures, sick leave and other forms of leave, annual leave, etc., as well as simulating different production scenarios to design sound and efficient production plans.