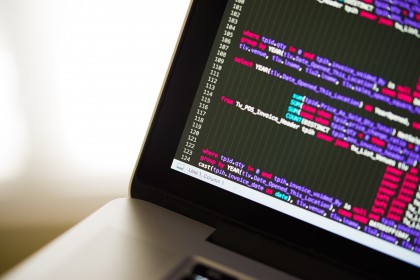 According to the global context to which companies are linked, the increasing complexity of technological systems, the push towards a greater productivity, quality and flexibility of installations boost the companies to use software for the industrial maintenance.
Both for medium or big companies, every industrial reality has to monitor the efficiency of the disponible inventory and for this reason everyone presents an interior maintenance department. It's been a while that work insiders have begun to rely on an efficient and multifunctional instrument able to optimise management resources: industrial maintenance software allows companies to satisfy the manufacturing process because they provide primary information related to the management and the control of maintenance.
Industrial maintenance software: eMan's aid
The company's maintenance department not only boasts a strong autonomy but also have to equip it with special systems predisposed to manage and to plan the activities, while considering the results gained. It foresees the updating of the registry ones of the industrial fittings of the buildings and of the patrimony.
So, which elements contribute to make industrial maintenance software a valid help?
 optimization of the resources, both to technical and human level, finalized to the maintenance
 planning and management of the costs related to the maintenance and to the fittings themselves
 efficient control of the pieces of exchange to avoid stocks but at the same time maintaining satisfactory the demanded quantities
management of the documentation and the inventory related to technical equipment aiming to reduce the papery documents
Every software built for industrial maintenance has to be endowed with a series of specific functions in order to satisfy the demands of the single enterprise: GP Progetti has created eMan to guarantee the efficiency of the whole productive process to 360 degrees.
Industrial maintenance software: eMan's purposes
Moreover, eMan is not only practical and with functions but it is also distinguished for the maintenance at the forefront for industrial machines.
In particular, it deals with:
timetable of controls to be carried out
generation, question and analysis
integrated editor and definition checks
historical storage
balance sheet of checks
emphasis on the efficiency of instruments
record maintenance and analysis printed
notification and recording checks
Its flexibility and configuration tailor-made allow eMan to apply the functions in different areas.
Get in touch with GP Progetti for further details about industrial maintenance software.