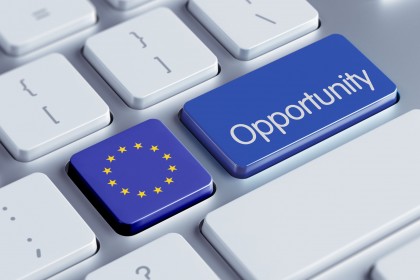 The Italian digital agenda is the set of actions and standards to develop technology, innovation and the digital economy. The Digital Agenda is one of the main seven initiatives of the  2020 Europe strategy, which sets the EU growth targets that must be met over the next 4 years.
A strategic evolution somehow very similar to the one that GP Progetti offers to its clients to improve corporate management and production processes.
Also the manufacturing sector is undergoing a period of significant change and there are more on the horizon with Industry 4.0, where robots replace human work. This is something that already happened in some sectors and is spreading to others.
Robots are becoming increasingly flexible, which means they can be used in a wide range of sectors, the product cycle is shorter and in turn this leads to the use of robots. Behind this evolutionary computerisation process, there is clearly software, the key to improve production processes and corporate management.
The very same software on which GP Progetti built its core business. From the launch of the GP NX system up until today, GP Progetti designed and developed application programs that can meet 99% of all the production needs of a company. These individual packages are integrated and can be integrated in order to provide the best operating synergies combined with maximum potential and potential for development and integration with other systems used in companies.
Indeed, the eNX Suite has been designed and made to make the most of the features and potential provided by the Operating System and the system's database.
Finally, the European Digital Agenda accurately defined the targets to boost the economy and digital culture in Europe as part of the Europe 2020 strategy.   As part of the European Digital Agenda, Italy developed its own national strategy by identifying priorities and intervention methods, as well as the actions to undertake and measure based on specific indicators.
The Agency for Digital Italy (AgID) has been set up to ensure the achievement of the targets of the Italian Digital Agena in line with the European Digital Agenda.