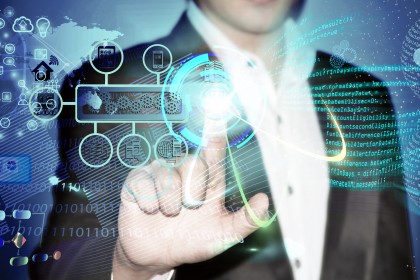 Companies' ways of conducting business has radically changed over recent years. This is why in terms of corporate management there is an increasingly urgent need to introduce an integrated IT system that can organise administrative activities, monitor management, simplify and automat corporate processes.
GP Progetti provides flexible advanced production management solutions. The design stage, which was created as solution to the needs of our clients, led to an actual set of experience and expertise acquired on the field and available to invest with the aim of enhancing companies' production.
GP Progetti's programs have been applied in a very large number of application sectors spacing across a number of industries: from the automotive one to die-casting, from moulding plastics to machining in general, along with taps and fittings and the production of furniture.
GP Progetti's applications have been successfully implemented in various manufacturing sectors, thereby ensuring the eNX Suite was configured according to the distinctive features of the company's production sector.
The set of services and applications can be customised based on the type of company and adapts to the evolution of the organisation, especially thanks to primary functions like defining parameters, dimensional scalability and the modular structure. Indeed, one can activate only the main functions and then, at a later stage, choose whether to add new components to the existing structure, thereby enhancing resources that are already available.
The eNX Suite provided by GP Progetti is designed to implement the functional and operating integration with management software in a flexible, scalable and well-tested way. Finally, all eNX modules are integrated and rely on a single database, thereby reducing the risk of errors and ensuring up-to-date information in real time.